Who We Are
At U4aGC, "We promote the SPIRIT OF SERVICE, GIVING, UNITY and RESILIENCY while instilling HOPE among the youth of our region". Started as a way to unite Hispanic members of the community with others, United for a Good Cause, Inc. has since grown into a diverse organization, supporting ALL youth in our region.
In 2019 we expanded, bringing the HOPE SQUAD peer to peer suicide prevention program to 35 schools in Okaloosa County. Future plans are to expand that regionally to a five-county region.
We were founded and led primarily by Hispanics, but our Board, membership and the activities we plan, are all open to anyone regardless of race, ethnicity or creed.
United for a Good Cause Inc. meets its mission through the creation and/or support of occasional short-term programs and activities that bring together youth from all backgrounds and economic status to SERVE and GIVE to their community, as well as opportunities to work in UNITY to achieve common objectives. We have successfully implemented the E.C. Christmas Miracle Fiesta for over 15 years and the Santa's Sleigh 4 County Run for over 5 years, ensuring that families in need in our community have the Christmas they deserve. Literally HUNDREDS of families are served each year thanks to the support of our great community. The YOUth LEADership Conference has been going over 5 years focused on educating the young people on leadership, entrepreneurship, giving and stewardship in the community.
With Okaloosa County falling in the TOP 10 in youth suicides ages 10-24 in the state, the HOPE Squad Suicide Prevention Project will provide a much broader ONGOING opportunity for participating youth to serve, give, and be united. Focused on RESILIENCY & HOPE, it gives our organization a much broader mission to positively affect the overall mental health of the region's youth and in turn support the families of the young men and women who may be contemplating suicide.
Donations are tax deductible as provided by law. Registration # CH60939. Official registration and financial information may be obtained from the Florida Dept. of Agriculture Division of Consumer Services by calling toll-free (800) 435-7352 within the state or via their website https://www.fdacs.gov.

Registration does not imply endorsement, approval, or recommendation by the state. United for a Good Cause, Inc. is a 501(c)(3) corporation.
Donate Now
Sponsors
Volunteer Now
It takes just a couple minutes to reach us and join the U4aGC team. We will reach back out to you and give you more details on how you can volunteer.
Contact Us Now & Join Us
We have now teamed up with Hope Squad to bring a much needed service to the Gulf Coast.
Hope Squads reduce youth suicide through education, training, and peer intervention. Hope Squad members are nominated by their classmates as trustworthy peers and trained by advisors.
Create a safe school environment
Support anti-bullying.
Encourage mental wellness
Reduce mental health stigma
Prevent substance misuse
Nationally known for our ability to connect students with each other and to mental health resources, Hope Squad has a process that works on all levels for Prevention, Intervention and Postivention.

Learn More about our Local Program
Our Team
Our dedicated board of directors work closely with our volunteers providing leadership and guidance for all of the life changing events we sponsor and oversee.
Michael Gayles
Vice Chairman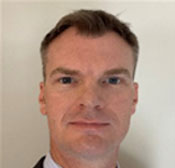 Donald Whitney
Past Chair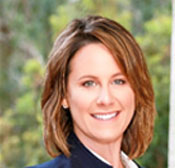 Amanda Grandy
Board Member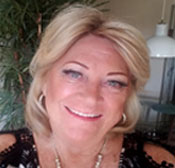 Kathy Houchins
Board Member
Trisha Marks
Board Member
Pamela Sparks
Board Member
Peggy Brockman
Executive Director
Contact
Location:
P.O. Box 38, Ft. Walton Beach, FL 32549