Who We Are
At U4aGC, "We promote the SPIRIT OF SERVICE, GIVING, UNITY among the youth of our region".
In 2005, we started as an organization called Latinos Unidos de la Costa Esmeralda (LUCE) and focused in helping with the sudden growth of the Hispanic community in our region as a result of several hurricanes that hit the area in 2004 and 2005. The founders of LUCE aimed at being a positive influence in that sudden growth by helping Hispanics arriving in the region with important information, support, and advocating as needed and also making a special emphasis on the children of those with families.
In 2005, the original organization's first event was created and called LUCES NAVIDEÑAS, a fiesta for needy children where everything is free for all that attend and open to the public regardless of race, ethnicity or creed.
In 2012, the leaders of LUCES NAVIDENAS decided to form a new entity focused solely on the youth, ALL YOUTH, in our region. This is the year United for a Good Cause Inc. was born and received its 501(c)(3) charitable organization designator from the Internal Revenue Service and we also rebranded the LUCES NAVIDEÑAS Fiesta into its present name, the Annual EMERALD COAST CHRISTMAS MIRACLE FIESTA while ensuring its original reason for existing was maintained.
The following year, we created the Annual SANTA'S 4-COUNTY SLEIGH RIDE and the Annual YOUth LEADership Conference in our efforts to make a bigger impact on the youth of our region. To date, these three programs continue to thrive thanks to the generous business and non-profit partners who sponsor or support our organization's mission. For more specific information, pictures and video of these programs, refer to the individual sections for each.
In 2019 we expanded again, by bringing the HOPE SQUAD peer to peer suicide prevention program to this region! Via our fundraising and grant efforts, United for a Good Cause Inc. was instrumental in implementing HOPE SQUAD into ALL the schools in Okaloosa County and several in Escambia and Santa Rosa Counties! HOPE SQUAD has been a huge success in the region and to allow for its continued growth and implementation at an even bigger way, the Board of Directors of United for a Good Cause Incorporated, in early 2023, voted to allow for a separate entity to be created that will assume full responsibility for the continued expansion of HOPE SQUAD. Bring Hope Now Inc. is the entity created to manage Hope Squad. To learn more about them and the status of HOPE SQUAD, please select the link in this website!
United for a Good Cause continues to focus on the charity mission via our three legacy programs and by supporting other entities that serve families with children. We are currently working with the Okaloosa County School District by being active in their English Language Learners Community Connections Committee. This committee was established in early 2023 by the school district. The goals of the committee are to "accelerate ELL students' acquisition of the English Language to ensure academic, social, and future financial success." Members of U4AGC are playing a leading role within this committee.
We were founded and led primarily by Hispanics, but our current Board, membership and the activities we plan, are all open to anyone regardless of race, ethnicity or creed. We meet our mission through the creation of the signature programs mentioned above and are always looking for opportunities to create new programs and/or supporting organizations and/or programs that serve families with children.
We aim to bring together youth from all backgrounds and economic status to SERVE and GIVE to their community, as well as opportunities to work in UNITY to achieve common objectives.
Awards and Recognition
In 2014, United for a Good Cause was recognized with the Gulf Power Corporation's "Power of Service" Award and the MLK Committee's Charlie Hill Group Community Award in recognition for the outstanding service the organization has provided to area youth and the community at-large. Since we brought HOPE SQUAD to our region, our organization has received numerous donations and grants from a great variety of corporations and organizations, such as: Eglin Federal Credit Union, Cox, Florida Power and Light, Simply Healthcare, Gulf Coast Immediate Care Center, Bit Wizards, The United Way, Impact 100 NW Florida, and Impact 100 Pensacola Bay Area.
Support United for a Good Cause
Donations are tax deductible as provided by law. Registration # CH60939. Official registration and financial information may be obtained from the Florida Dept. of Agriculture Division of Consumer Services by calling toll-free (800) 435-7352 within the state or via their website.
Registration does not imply endorsement, approval, or recommendation by the state. United for a Good Cause, Inc. is a 501(c)(3) corporation.
Donate Now
Sponsors
We thank the following recurring sponsors for their generosity!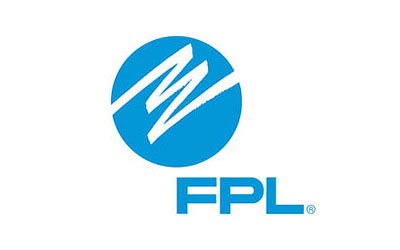 Volunteer Now
It takes just a couple minutes to reach us and join the U4aGC team. We will reach back out to you and give you more details on how you can volunteer.
Contact Us Now & Join Us
Our Team
Our dedicated board of directors work closely with our volunteers providing leadership and guidance for all of the life changing events we sponsor and oversee.
Pamela Sparks
Board Member
Donald Whitney
Board Member
Contact
Location:
2210 Gozo Court, Navarre, FL 32566
Email:
united4agoodcause@gmail.com